How to restore your database
Restoring your database is a simple process that can be completed in just four easy steps. Below, you'll find a step-by-step guide to help you quickly and easily restore your database. Let's get started!
Step one: Access the payroll system and enter your login credentials to log in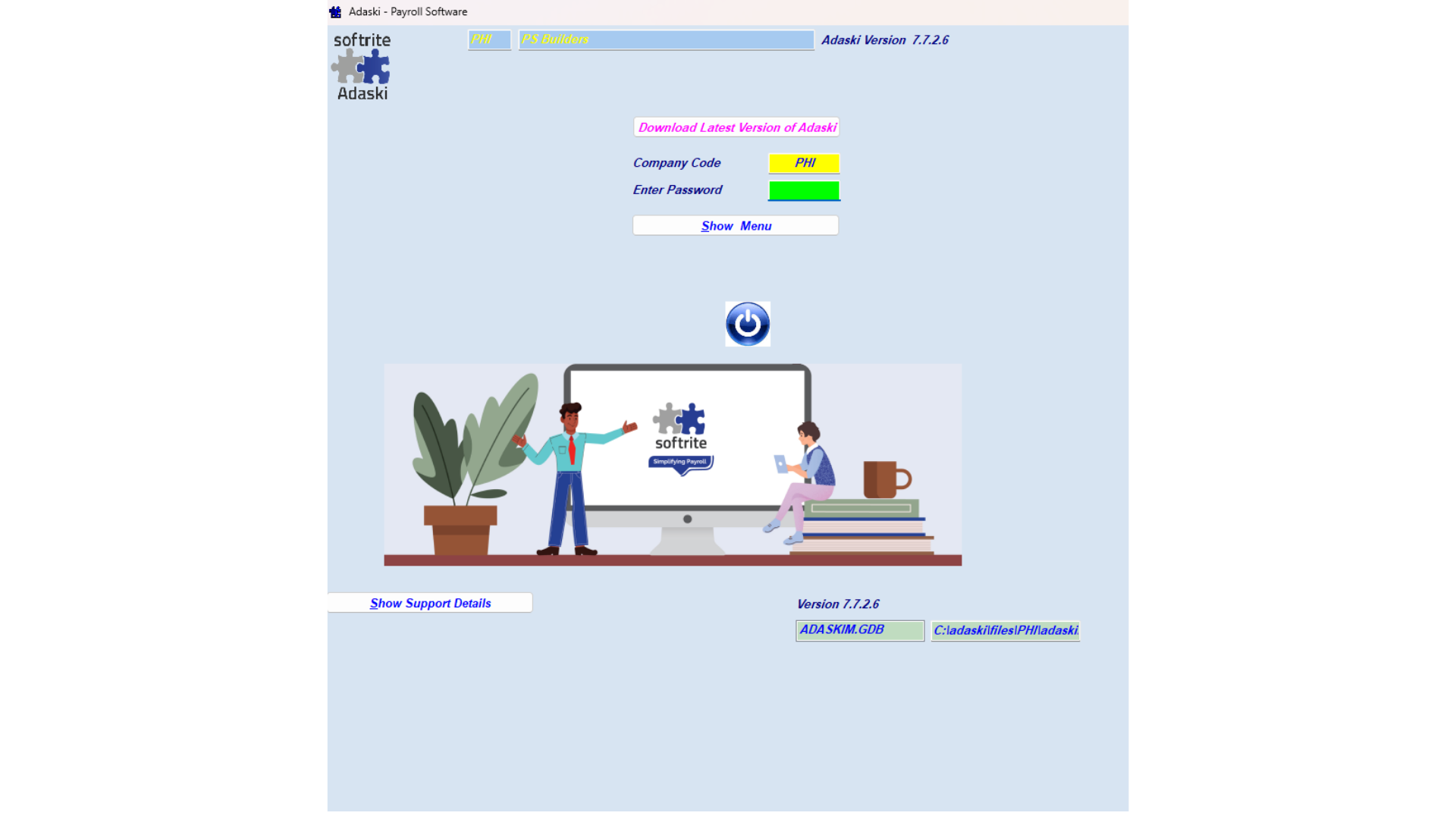 Step two: Move your cursor over the "Recover Database" option in the menu and click on "Restore Adaskim.gdb" from the drop-down menu.
Step Three: In the file selection window, navigate to the location of your zipped database file and select it.
Step four: Click on the "Restore Zipped Database (F9)" button to start the restoration process of the selected zipped database.